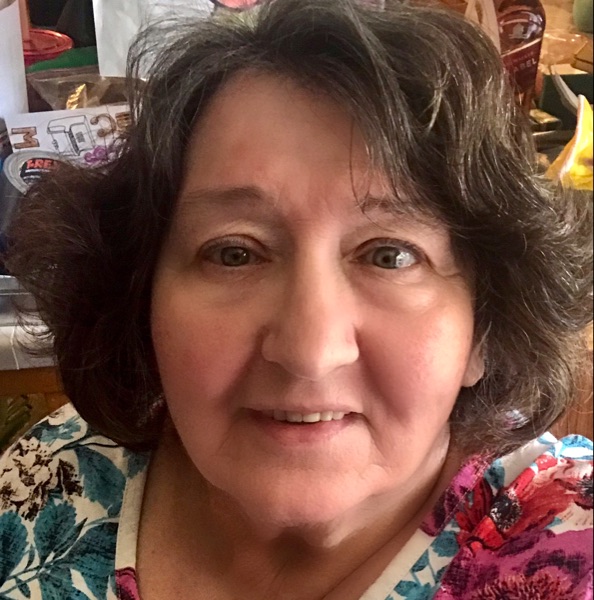 Happy July 5. Hope you all had a great weekend Last week we talked about what to do after making a mistake. The last tip we listed was to let go and move on, but I heard from many who said that was easier said then done so today let's discuss "how to let go and move on" The past can shape the future, but it doesn't dictate it – you make the final choice in how you move forward in your life. Let's get started. Rethinking and rethinking about events that have already happened or dwelling on memories of situations from the past that we haven't let go of are unproductive and won't get us anywhere. We must focus on what is the real self as opposed to the idealized self. No more If only, if only. We are human. Humans are not perfect, we make mistakes. The more we wallow in these negative emotions without a proactive or solution-oriented mindset, the more we feed into them and let them dictate our lives. That's when these emotions become unhelpful, destructive, and even "addictive" in some cases. Here are important tips and advice for learning to better "let go" of your past mistakes. •Accept mistakes are a part of life. Remember that everyone makes mistakes at times, you are no different. Life is full of trial and error, the painful finally getting it right. That happens because we learn from mistakes What would happen If we made that first error and quit? A lot of people would be walking around with their shoes untied. •Get Moving As soon as you notice you're ruminating, try to distract yourself for a few minutes. Engage in an activity that's short and mentally absorbing but not extraordinarily difficult. In some situations, you might be able to just refocus your attention on what you're supposed to be doing. Physical activity, such as jogging or walking, breathing techniques, mindfulness or yoga can also calm a mind that's prone to rehashing. The more often you can take control the easier it becomes to let go. •Practice reflection. While it's important not to dwell on our failures endlessly, taking the time to actively reflect on them is key to self improvement and self growth. Studies have shown hat when individuals write about a past mistake, it reduces their stress associated with the event and better equips them to handle new stressful events in the future. Writing about your failures will not only help you learn more from them, but also help you "let go" of them quicker and move on. Things to consider writing about Exactly what mistake did you make When did it happen? What was the situation? What aspects of the mistake were outside your control? How could you have prepared better before entering the situation? What did you learn How can you apply it in the future? Make sure you end the writing process on a positive note. Focus on the main takeaway lessons from the experience. •Be patient with yourself. It's not easy to change yourself, especially not overnight. Understand that self-improvement is often a long-term process. Celebrate small wins and be aware of gradual progress. The dividends from that will multiply. Patience to allow yourself time to grow and let go is vital to being successful and moving on. •Zoom out. Life is a constantly unfolding process, no single event can dictate the rest of your life. Ask yourself, " Really will this matter in a year or 5 or 10? If you look at the complete picture of your life, mistakes aren't as big as we often think they are. •Forgive yourself. You probably tried your best given the time and situation. Your best is always good enough. Are you judging yourself for what you did in the past based on what you know now? Its possible that anyone else in your exact shoes would've made the same exact mistake. Forgive yourself like you would forgive a friend. Be as kind to yourself as you would a favorite member of your family. You matter. Once you start building yourself up again you can finally move on and seek happiness instead of being brought down by a past you cannot change. At the end of the day, we must learn to live with our mistakes to the best of our ability and grow from them. The tips, tools, and advice mentioned above are a great starting point, but it will take consistent practice to become better at "letting go" of your mistakes and continuously putting your best foot forward. Your past has shaped who you are today, but only your actions starting NOW will shape who you become in the future. Who do you want to be?
Good morning Shelley and friends, I'll be in and out of the session. I call it the art of letting go. At the end of each day, I do my best of leaving what I can't control behind me. Tomorrow is a new day with great opportunities. Tomorrow might be our breakthrough to our inner peace and happiness. It's not always easy of letting things go when we're so caught up in our inner trauma and storms. I always try to stay dry under my inner umbrella. The inner storms might not be over but I imagine that I'm safe under my umbrella. I've been using the umbrella technique to keep me safe from all my darkness. It might be a temporary solution but it helps me in coping and moving forward instead of moving backwards. Why should I carry those burdens with me when it's time to rest my soul. Life is short and I've learned that I mustn't carry what I can't control with me. I admit that the art of letting go is fairly new to me. I've always carried all my burdens with me which made my shoulders an unbearable heaviness. The heaviness was to overwhelming. I do my best of letting things go at the end of each day. Whatever we hold in our minds will be what we'll experience in life. Do your best in letting go of what you have no control over because it will only create more anxiety for you. If I can do it so can you. Just believe in yourselves and you'll pull through. Do your best in cleansing your spirit and souls before bedtime. Tomorrow might be your breakthrough. Be good to yourselves and do your best in moving forward. The day is over, it's time to end that page of your story for a healthy and peaceful goodnight sleep. A new page of your life will begin in the morning. Hugs
Thank you Roger. As always great thoughts and such wonderful positivity. Do your best. Your best is always good enough. Wonderful.
Dwelling on our past mistakes or drama only keeps us in that negative state of mind. We have no control on what happened. We can only do our best in turning that page of our lives because it only weighs us down.
Dwelling does keep us stuck, but battling the if only if only. Is the hard part.
Yes- avoiding things that can weigh us down. So right!
Good morning Rebecca. Do you have advice on letting go.
It is good to dwell on the thoughts that promote our overall happiness. Put the negative thoughts in the fire- so to speak...
So dwell on the good not the bad. Excellent. Can you move on innn by part of life but not others?
Not at this time, I'm so bitter, and yes I know it is only hurting me! But what was taken was all I had left of my friend. And it was very special.
Does thinking of her and remembering her help.
Can you give me an example of this?
It seems I can forgive others faster than I can forgive myself. I'm better at it now but I still hold myself to a higher standard
Forgiveness is sometimes very hard- especially to forgive people who have hurt me deeply and they have no remorse whatsoever.
As Roger said we have to do our best everyday and choose to open tomorrow with a clean slate. Do you practice mindfulness Rebecca?
I have found the ideas above helpful especially the writing. I write a lot down and I am able to organize and move on.
I have been writing things down and slowly but surely getting thing done. I guess I need to write about more things that are bothering me!
My incident involved an estranged daughter- who has "taken" seven grandchildren away from us...for no reason at all. She has done this to all of her immediate family members- more that once...in times past. It is hard to forgive her and her husband!
Of course it is. Are you able to find any peace? Missing your grandkids must've so hard!
Still estranged...she carries this practice on for years and years!
It makes my husband and me angry- over time...
As Roger said you mustn't carry what you cannot change.
So- I try not to think about it- dwell on happier thoughts and live my own life.
Your a lot stronger person than I am. Hopefully some day I can achieve this goal.
I urge you all to try some of the tips above to help you move on. We have fewer years in front of us than behind us so making the best of each day matters. Thank you so much for today. You have helped me recommit to moving on.
Thank you all. May we all stay strong this week.
Have a great day, everyone! 😃
Next week we will talk about mindfulness and how it can help us live better lives. As always please reach out if you have questions or want to have a private session. If you are with a Wisdo from your insurance you are entitled to three free one hour sessions. Let me know if you want more info. Until next week stay safe and keep moving on. You guys are the best.
Thanks for a great conversation and session today you 😊are my mentor I feel 😊I am going in the right direction
Just got out ove the hospital was in there four days infected in the heart partical ,%50 and 30% on the left side
Hope you are doing well. I just read your message. Sending healing thoughts.
Just had had heart ❤ surgery this 😢pass week pass it on to the group
Good Judgement comes from experience. But many of the experiences we have comes from bad Judgement. That say experience is the best teacher. Many times experience is a terrible teacher. But you do learn . There comes a time concerning your past . To drop it let it go and leave it behind.
This is Runner G how are you doing had some minor heart surgery last week dealing with low blood pressure just giving you an update
This Runner G 🏃‍♀️how are you doing these days this is Runner G had minor heart attack and heart surgery last week just keeping 💔in touch gnt